It's nearly Halloween. My neighbors have pumpkins and ghosts and emerging skeleton hands in their front yards. And the minds of most authors turn to all things creepy. As usual, I'm busy killing off imaginary victims in my new manuscript, and feeling a bit conflicted about that. But I have found that real life can be even more creepy than the scenarios that plague my imagination. I am updating this old post to describe the events that still haunt me.
Yesterday as I was doing the weekly shopping for my cats at their favorite pet food store, I couldn't help noticing the older man perched on a bench outside the door. His hand was clutched around a paper coffee cup and he rocked back and forth, muttering, "The witching hour is coming…the witching hour is coming!"
I examined him out of the corner of my eye, like we all do with many of the homeless. He didn't look like he lived on the streets. His clothes were clean and appropriate for the cool, wet weather; his hair and beard were neatly trimmed. I wondered if he was inspired by the idea of Halloween approaching, or if he felt he needed to sound the warning about the witching hour on a daily basis. The idea clearly haunted him.
I think most adults are haunted by something. That something might very well be the ghost of a deceased or missing person, but it can also be an old grievance, a regret, or even a horrible event that happened to perfect strangers. And I believe writers are the most haunted of all. Some of us write to exorcise those demons; others write in an attempt to silence them.
Real-life tragedies caused by malevolent people haunt me the most. I've written about kidnapped children, public furor gone awry due to media coverage, racist militia groups, and the ways in which innocent animals are trapped by human schemes. Most of these things I've learned about from media coverage, and although they happened to people I never met, they still haunt me.
Many people use the word "inspiration" to mean motivation that comes from a positive influence, but much of the inspiration that writers use comes from negative sources.
My friends know that I am an avid hiker. I spend a lot of time on the trails in the mountains and forests of the North Cascades. These are normally the places where I am most happy. So it was especially haunting to me to learn about the murders of nature lovers Susanna Stodden and her mother Mary Cooper in 2006 on a hiking trail, and then, two years later, the killing of another hiker, Pamela Almli, by a negligent 14-year-old hunter.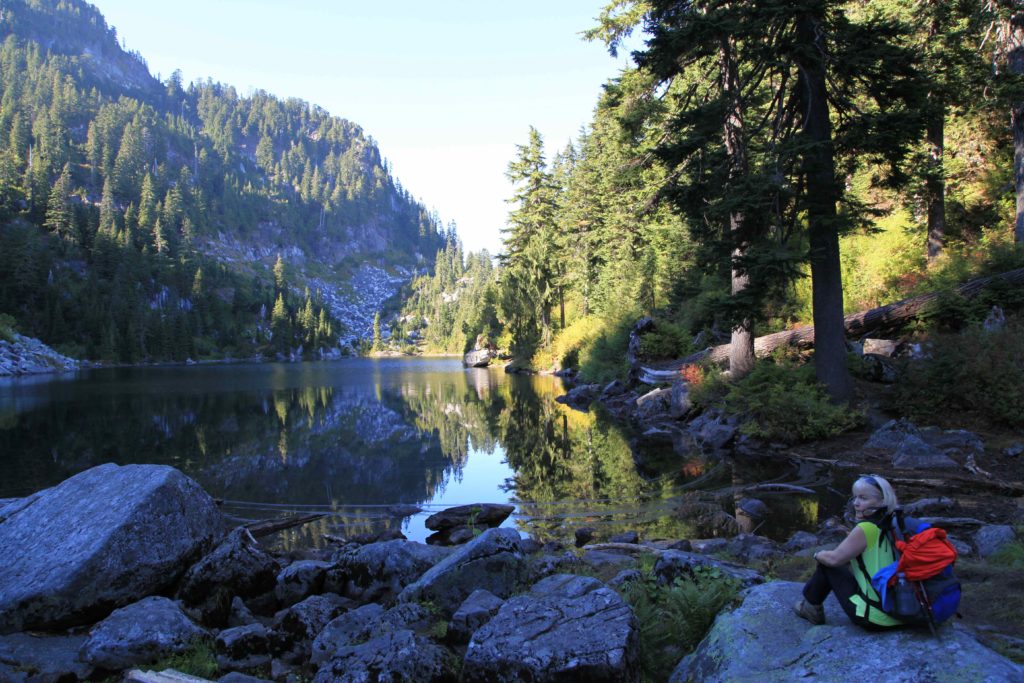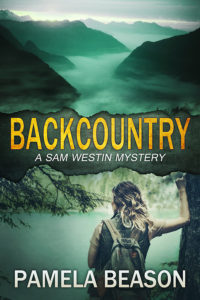 Many years have passed, but I think about all three of these women whenever I am hiking my beloved trails. Years ago, I wrote a novel that includes a combination of these two horrific events, in addition to another subject that is close to my heart, taking teens into the wilderness to teach them how to live without electronic devices.  I fictionalized all this, of course, to produce my fourth Summer "Sam" Westin mystery, Backcountry, in which Sam steps in as a replacement for her murdered friend to lead a group of troubled teens in a wilderness therapy program.
Writing and publishing Backcountry did not truly exorcise the demons that haunt me, because nothing has changed since these two cases occurred. The killer of Susanna and Mary is still unidentified, and it's still legal in Washington State for 14-year-olds to hunt with only other teens for companions.
But I like to think that Susanna and Mary and Pamela would be pleased that I'm trying to tell their stories and keep their memories alive. And if their ghosts come to visit me at "the witching hour" on Halloween, I'll be happy to spend time with them, because I know we are all kindred spirits.